Blue chip requires minimum downtime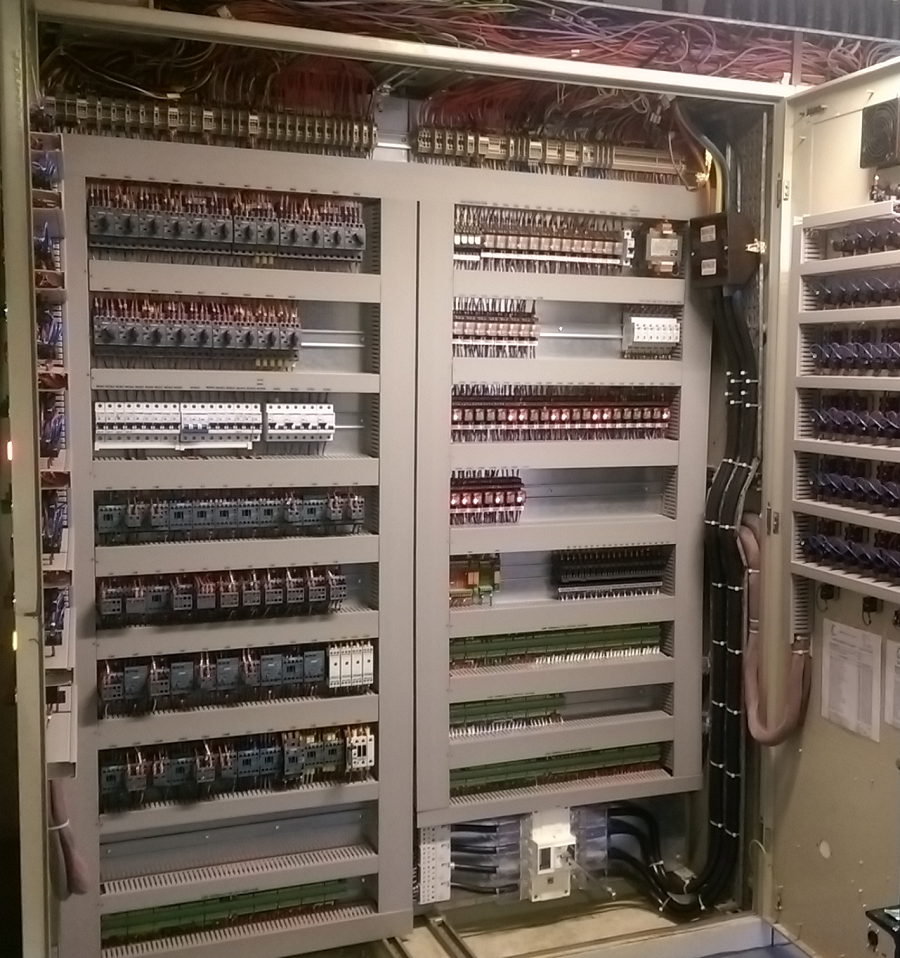 Given a window of one weekend to replace a very large power & controls floor standing panel requires considerable planning.
Tasked to achieve this feat, Carrob began preparations which included:
Survey of existing panel - To make it more of a challenge there were no existing control panel wiring diagrams available !!
Identification of all incoming and outgoing cabling
Manufacture "off site" of replacement controls & power backplates together with new door sections
A fully detailed risk & method statement was prepared and presented to the customer to ensure nothing was left to chance.
Friday at 5pm the power was isolated and the process began.
Disconnect all field wiring and panel section interconnecting wiring
Remove power section backplate
Remove doors and old lamps / switches
Whilst engineers were re-terminating all the outgoing wiring from the power section the control section backplate could be removed and replaced
Doors and interconnecting wiring between sections had all been works tested and attached to plug / socket arrangements meaning the panel reconnected very efficiently.
By the end of Saturday the panel was ready to have main power applied. It was then over to the commissioning engineers to work through all plant, ensuring it would start correctly wheen required.
At 6pm on Sunday evening the task was complete and the panel was ready to go for the following morning.
Carrob attended site on the Monday to ensure all plant was operational and handover to a very pleased customer.