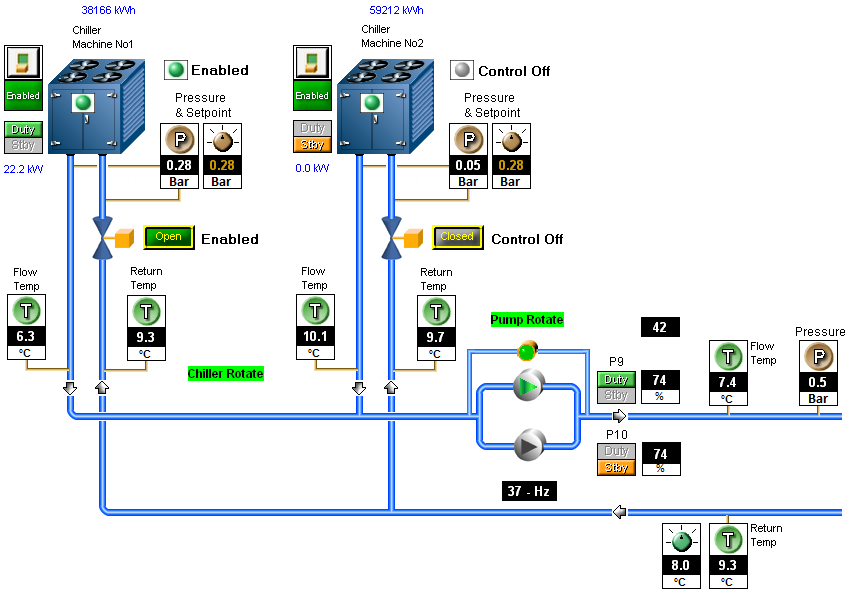 Scope of supply:
BMS Controls
Panels
Power & Control Wiring
480  x 4 pipe fan coil unit controls
Perhaps a more conventional control system but given a project programme of just over 4 Months to complete gave us a reasonable challenge to complete.
8 control panels manuactured to serve:
Riser outstation and monitoriing
Comms room AC control & monitoring
LV panel metering
Main Motor Control Centre to control:
2 Chillers
3 Boilers
4 AHU's
WC plant
Practical completion reached on specified date !!